Associations
---
Baseline Landscapes is affiliated with various different organizations which provide education, research, public relations, and representation services to member landscape contractors. This support enables member landscape contractors – such as Baseline Landscapes – to operate more effectively and to provide our customers with quality plants, landscape design and installations, and related products and services.
Below is a list of the main associations with which Baseline Landscapes is affiliated:

OLCA – Oregon Landscape Contractors Association:  OLCA is a not-for-profit statewide professional organization that advocates 
for the landscape industry on local, state and national issues affecting both the profession and the world we live in. OLCA functions through the active volunteer work of our membership.

ECO BIZ – Eco-Logical Business: EcoBiz is a certification program recognizing businesses that reach high standards in environmental protection. The completely free and voluntary program is designed to prevent and minimize solid waste, air and water pollution. The EcoBiz certification is developed and administered by the POLLUTION PREVENTION OUTREACH TEAM, a group of pollution prevention experts from seven agencies in the Portland metro area. There are EcoBiz programs for two types of businesses: LANDSCAPE SERVICES and AUTOMOTIVE SERVICES. Customers benefit from EcoBiz by being able to easily find a company that they know is using the most environmentally safe and healthy practices. EcoBiz certified companies must use a suite of approved best management practices and meet standards for employee education and training, in addition to passing an on-site visit. EcoBiz certified businesses benefit by receiving free marketing and advertising and being recognized as leaders in their industry.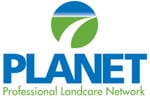 PLANET – Professional Landcare Network:  PLANET is an international association serving lawn care professionals, exterior maintenance contractors, installation/design/build professionals, and interiorscapers. PLANET is the Association of members who create and maintain the QUALITY OF LIFE in communities across America. PLANET provides its members with a good business foundation to help them evaluate, plan, and better manage their companies. Member firms have direct access to marketing tools, industry specific business publications, updates on legislative issues, and networking opportunities that can assist them in becoming more profitable.

ICPI – Interlocking Concrete Pavement Institute:  ICPI, founded in 1993, is the North American trade association representing the interlocking concrete paving industry. ICPI is considered by peer associations around the world as the leader in development and dissemination of technical information for design professionals and contractors. Our leadership position is due to years of commitment and energy from more than 1,100 members. ICPI engages in a broad range of technical, marketing, educational, government relations and communications activities. Membership consists of interlocking paver manufacturers, design professionals, paver installation contractors and suppliers of products and services related to the industry. ICPI offers a variety of services to its members through its vast library of technical publications, online design idea galleries, publications, paver installer certification programs and the industry's only dedicated magazine, Interlocking Concrete Pavement Magazine.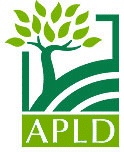 APLD Oregon – Association of Professional Landscape Design is made up of volunteers who dedicate their time to promoting the field of landscape design in Oregon and SW Washington.  APLD also works hard to educate the public about the benefits of hiring landscape designers, and to promote the Certification process to their members and to the public.